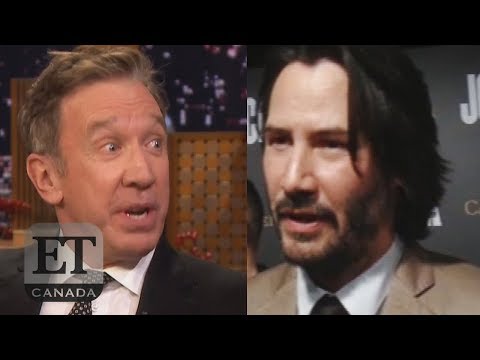 Tim Allen Teases Keanu Reeves' Mystery Toy Story 4 Role
Keanu Reeves will voice a character in Toy Story 4, the voice of Buzz Lightyear has revealed.
Tim Allen, who plays the "To infinity and beyond" favourite, did not go into detail but said the Matrix star had a "great part", before gesturing with his fingers to indicate a small toy.
Toy Story 4 is due to be released next year, eight years after the previous film.
READ MORE HERE
Watch Tim Allen on The Tonight Show HERE
Photo: Youtube