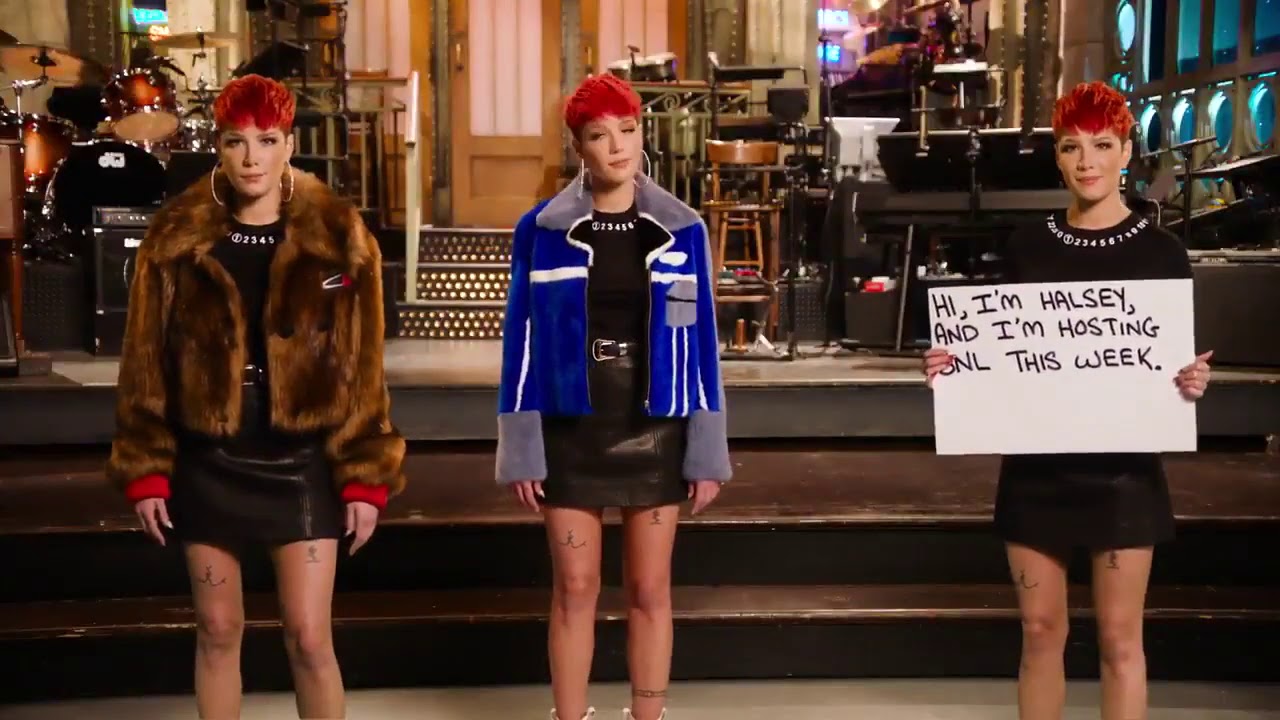 Halsey Goes RED For SNL This Weekend
Halsey is hosting this weekend's Saturday Night Live on NBC, and she is serving as her own musical guest. And cue card holder, and caterer, and just about anything else that needs doing, as seen in this week's SNL promo.
Sporting a new red-hued hair that she introduced and called "mod Pokémon trainer" in an Instagram post this week, the singer opens the new promo solo, then is joined by herself as musical guest, then herself as cue card holder, until she finally gets to eight Halseys (including one imposter).
"Hi I'm Halsey, and this week on SNL, I'm writing dark poetry," one of the Halseys says.
"Hi I'm Halsey, and I'm just here to have lunch with Kenan," another says.
Even cast member Heidi Gardner gets in on the action. "Hi I'm Heidi Gardner, but this week, I'm Halsey," she says.
READ MORE HERE
Photo: You Tube