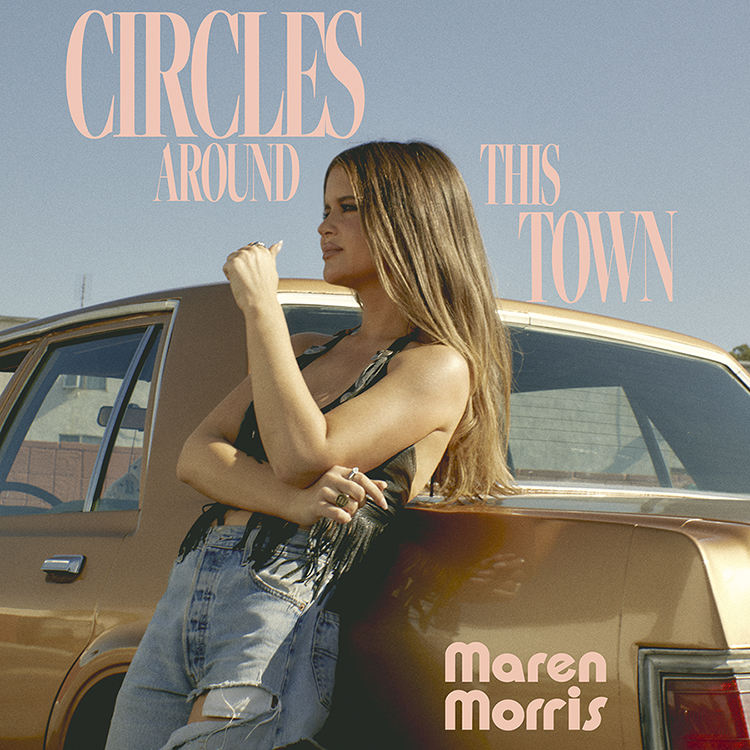 Maren Morris Talked About Writing Latest Single
Maren Morris just released her new single called "Circles Around This Town."
It's the debut release from her next album, and Maren co-wrote the song with her husband, Ryan Hurd, as well as Jimmy Robbins (The Bones) and Julia Michaels.
This was Maren's first time writing with Julia so she wanted to bring some fresh ideas to the session and one of those was just the title, "Circles Around This Town."
"So I brought that title in and they all went for it and Julia just started asking me about when I moved to Nashville and where did I move into, what car did I drive, like she was getting very specific with her get-to-know-me questions but what I realized later (was) what she was doing was writing the song."
As far as the video goes, Maren had the idea for it from the get go.
"I could see the visuals for 'Circles Around This Town' the moment I wrote the song. I've always been so inspired by the industrial, blown out colors of music videos from the 90s, so (director) Harper Smith and I wanted the aesthetics of this video to reflect that grainy, devil-may-care attitude of all my female heroes from that era: Sheryl, Fiona, Alanis. Obviously, having a penchant for the nostalgic, we decided to recreate my teenage bedroom and pin old photos of me as a kid on the walls and have me typing on an old PC computer. I knew I didn't want to take anything too seriously in this video, so all our amplified 'signs of the universe' are purposefully campy, but they also ask the viewer, 'Is the universe actually showing you signs or do you just know when you need to make a real change?' 'Circles Around This Town' is my story, so I felt like I truly got to relive my journey from Texas to Nashville again."
Maren is nominated for two Grammy awards this year — Best Country Song for "Better Than We Found It" and Best Country Duo/Group Performance for "Chasing After You," the chart-topping due with Ryan Hurd.
The Grammys were originally scheduled to take place later this month but have been postponed due the to rising number of Covid case. A rescheduled date has not yet been announced.