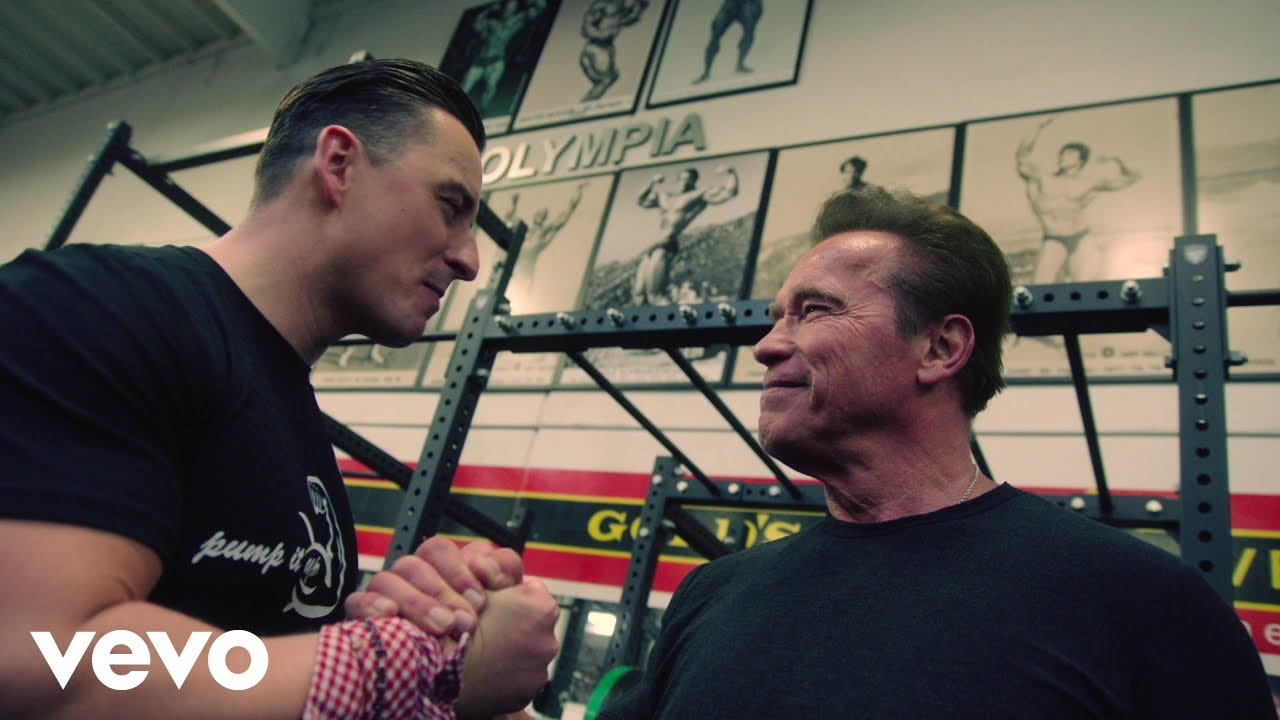 The Terminator RAPS!
ARNOLD SCHWARZENEGGER Spits some rhymes …sort of! 
A singer named Andreas Gabalier from Arnold's home country of Austria wrote a song all about him.  It's called "Pump It Up – The Motivation Song", and he got Arnold to drop some bars on it.
Yes, he rhymed "back" with "back", but cut him a break hes new to rapping!