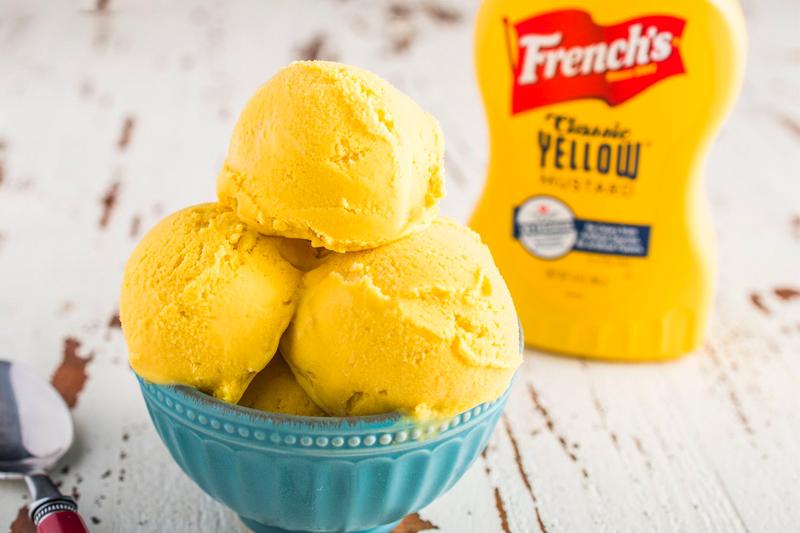 So Mustard Ice Cream Is A Thing….here's How To Make Some At Home!
 In honor of National Mustard Day August 3 2019, French's thought they would release something a little different…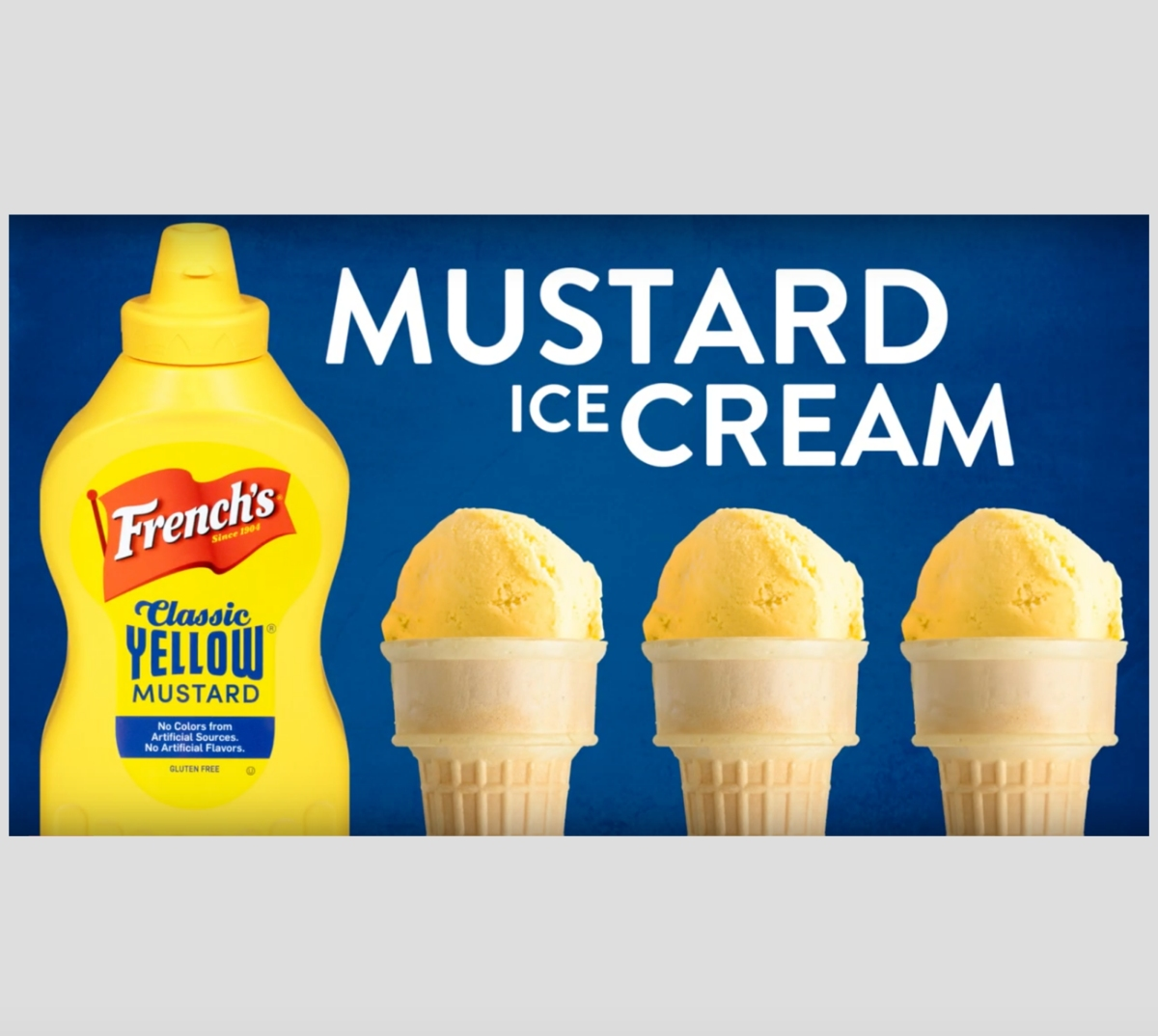 Yes! …..mustard flavored ice cream!!!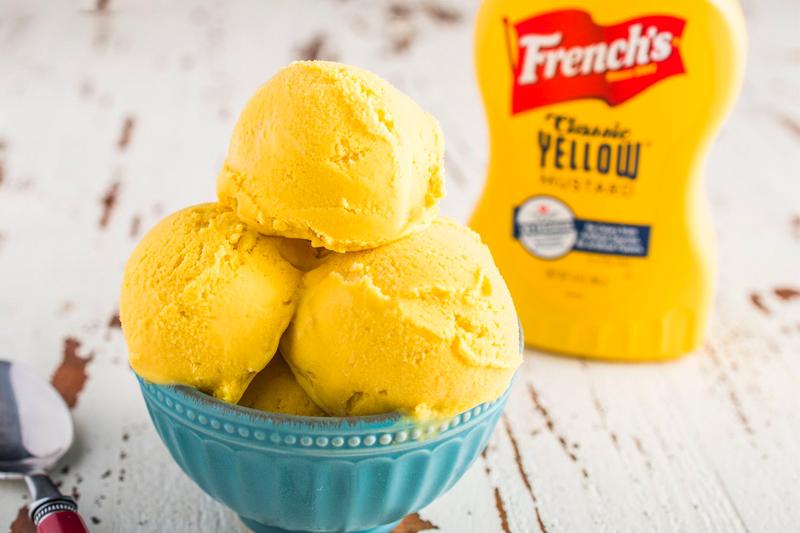 The ice cream, which will be served with a pretzel cookie, is only available for a limited time in the New York and Los Angeles areas but if you are a mustard fan and want to try this, French's has put out a recipe so you can make it at home!!!!
INSTRUCTIONS
Place cream in blender container; cover. Blend on high until stiff peaks form, about 35 to 45 seconds. Add remaining ingredients; cover. Blend on high speed until well blended and slightly thickened, scraping down sides as needed.

Pour ice cream mixture into a freezer-safe container. Cover with plastic wrap, pressing down to cover surface of ice cream mixture. Freeze at least 6 hours or until firm. Serve with pretzel brittle (see recipe tip), crushed pretzels or in a pretzel cone, if desired.

Pretzel Brittle: Preheat oven to 300°F. Mix 1 cup finely crushed pretzel sticks, 3 cups coarsely crushed pretzel sticks, 6 tablespoons malted milk powder and 2 tablespoons nonfat milk powder in large bowl. Stir in 1/2 cup brown sugar and 1/4 cup granulated sugar. Add 14 tablespoons melted butter; stir until well blended. Spread pretzel mixture into an even layer on parchment-lined shallow baking pan. Bake 15 to 18 minutes or until browned. Allow to cool 10 minutes. Break into pieces to serve.